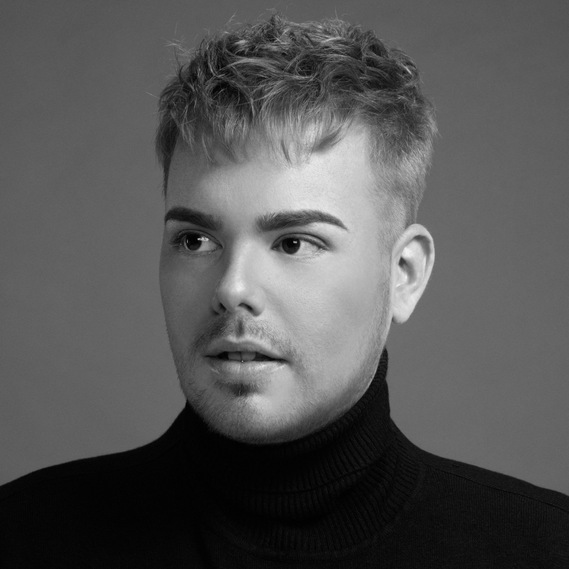 NOLAN WELLS
professional wardrobe consultant and celebrity stylist—is a fashion connoisseur and personal branding expert, specializing in luxury plus size styling. His expertise in creating the ideal look for curvy women—as well as big & tall men—sets him apart from more traditional stylists. With the ideal fit and wardrobe selection, he helps his clients achieve confidence through fashion. His dedication to finding the styles that best exemplify a client's shape and identity make him highly sought after in the plus size community. With this in mind, he founded Resolüte, an exclusively plus size luxury online shopping experience, complete with professional styling services and expert recommendations. Resolüte utilizes Well's signature virtual styling experience, Stylist On-Demand ™ , to ensure a flawless fit for women. And, taking the brand one step further, Resolüte will launch its first capsule collection in Spring of 2022.
Wells—a Massachusetts native—is currently a resident stylist in Boston, New York, Miami, and Los Angeles. His influence extends throughout the fashion world from the Red Carpet to Harpers Bazaar and Vogue Italia. He specializes in tour wardrobe design and press styling, as well as editorial and image consulting. His clients, including Natalie La Rose, Melissa Gorga, Flo Rida, and Chris Webby, enjoy Well's individualized service, attention to detail, and keen fashion intuition.
For booking inquiries - Boss@Nolan-Wells.com.

CLIENTS
Today Show

Latin Billboards

Latin Grammy's

The View

Grammy Awards

Teen Choice Awards
People Magazine
Melissa Gorga
MKTO

Drop City Yacht Club

John Heart

Harpers Bazaar

Voli Vodka



Flo-Rida

Natalie La Rose

Lala Hathaway

Chris Webby
Luke Broadlick - Justin Bieber Believe Tour

....& More.